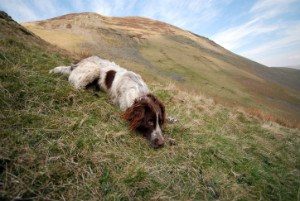 Enjoying fun days out walking in the countryside with your dog, keeps you fit, lifts your mood and there are no membership fees! PP1 was borne through our passion for the great outdoors and our love of dogs and our aim is to supply good quality products, and information for you and your dog to enjoy the countryside and also for the home.
We are particular about what we stock and have sourced some good suppliers such as Beco Things, Country Pet, Woof Bed and many others. We would never supply anything that we would not use ourselves . We also care about the planet, so where possible, we look to source eco-friendly products for a healthier and safer option for the countryside and your dog.
We are a family run business and have lots of enthusiasm and ideas. We want to expand our services to bring you as much information as possible regarding good dog walking routes, dog friendly places to visit and stay and also training and behavioural advice. Based in North Yorkshire we couldn't be better placed to pass on all the best bits of the north east of England and hopefully, further afield.
Please do contact us if there is anything you would like us to find for you and we will do our best to help. Good customer service is important to us and where we can, we will personally deliver your order if you are local to the York, Leeds and Harrogate areas.
We are "everything country for you and your paws!"